We here at Follow Networks are always looking to grow our network with new content, new topics, and new things that will get you all excited to put in your earbuds and spend some time being talked to.
Today, we're happy to debut THE HEEL ANGLE PODCAST!
The Heel Angle Podcast is dedicated to the ever-changing, ever reaching world of Pro Wrestling.  This is a world that mirrors a lot of the things that we are covering now.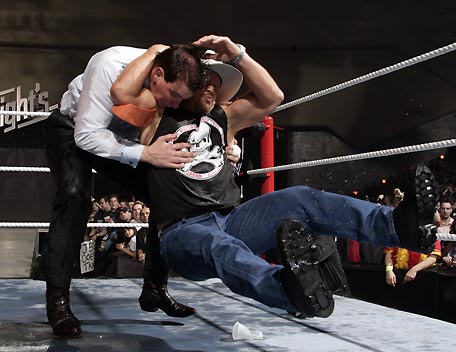 So check out the first run of episodes, and be sure to head into iTunes to Subscribe, give the show 5 STARS, and leave a review!  We hope you'll enjoy it a ton.
Coming soon from us, a look into what we're doing in the future, and a look at our FIRST COMIC-BOOK, plus a chance to pre-order it and get some awesome bonuses.
Episode 0: Getting to Know Your Co-Hosts
Description: Thank you for downloading the very first edition of The Heel Angle Podcast. Enjoy listening in as three pro wrestling fanatics share their thoughts and opinions about the past, present, and future of the pro wrestling universe.
Episode 1: Origins of Pro Wrestling, Hell in a Cell Predictions
Description: In the episode, we go back to the beginning of wrestling, from ancient Greece to the Bronze Era of the 1950's – 1970's. We also make our Hell in a Cell predictions!
Episode 2: The Golden Era
Decription: A look back at the Golden Era that spanned the late 1970's to the early 1990's.
Episode 3: Attitude Era: WCW
Description: We return to WCW for their side of the Attitude Era.
Episode 4, Part 1: WWF/E Attitude Era, Vol 1
Description: We take our show into the TRUE Attitude Era, thorugh WWF/E in the 1990's. We talked so long with our guest this week that we needed to split this episode up into two parts!
Episode 4, Part 2: WWF/E Attitude Era, Vol 2
Description: The Main Event of our discussion; here's the second half of our lengthy conversation. Enjoy!